Sunday 18th June, 2023
The 1200m race is a winner takes all hill climb straight up the iconic Mystery Mountain which overlooks the whole Newnes Campground. Runners will tackle 370m of elevation on tough terrain that will push your heart rate to the max but it will be worth it as the view from the top is spectacular – however don't get distracted on the way up as the first male and female will claim the $150 winners prize.
Distance: 1200m, 370m Ascent
Map and Profile: Here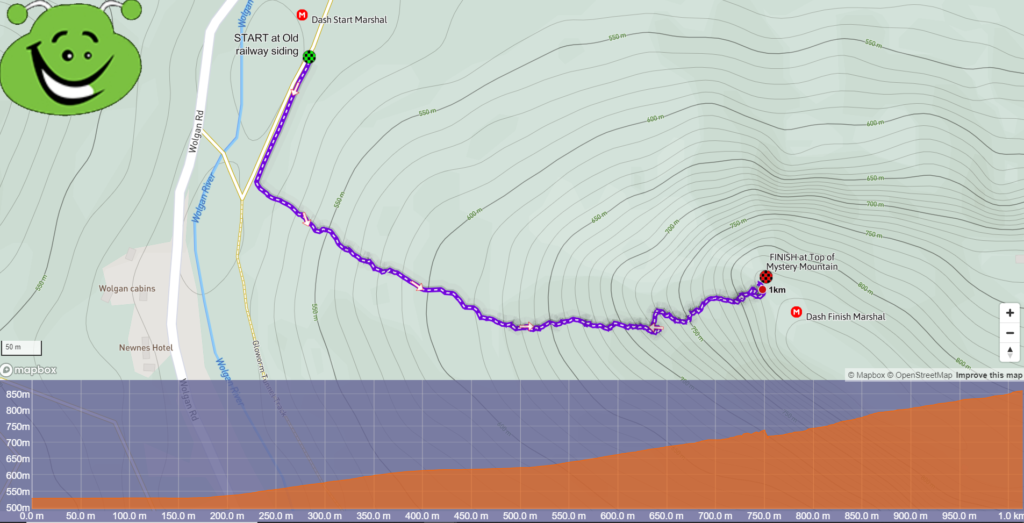 ---
Contingency Course if Wolgan Road is still closed and no access to Newnes:
If the Wolgan Road is closed in June 2023 we will come up with a tough "Mountain Mile" to replace the Mystery Mountain course.