Mandatory Gear is there purely for the safety of runners. As the name suggests – it is mandatory.
In 2023 there is only one list of mandatory gear. No matter what the weather conditions please bring all of this equipment.
It is now a requirement for National Parks that only a red light can be used in the Glow Worm Tunnel. Please make sure that your head torch supports this requirement.
Mandatory Gear:
Head torch or light that supports a red light – this will be tested before you go through the tunnel.
Beanie or Buff
Snake Bandage
Minimum 500ml water bottle
Space Blanket
Gloves
Thermal Merino or Polypropoline top.
Safety Whistle
Waterproof rain jacket – taped seams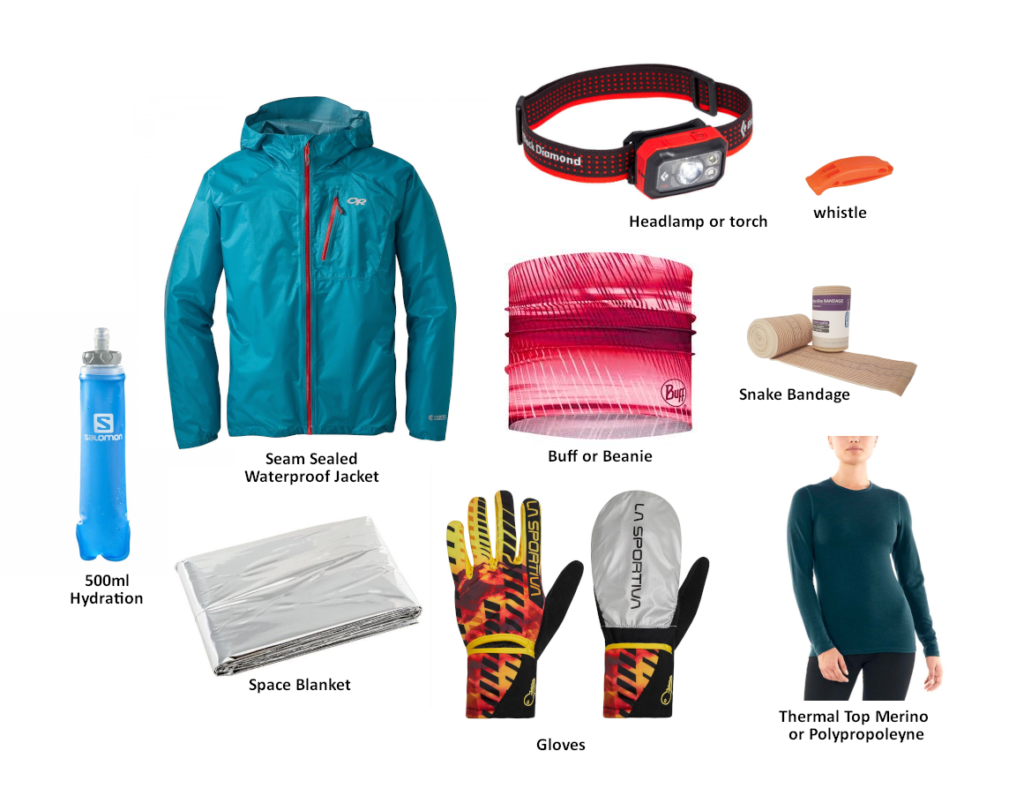 We will be checking equipment so please make sure you have it else you risk a time penalty or disqualification.
If you need any of this equipment it is all available at Summit Gear