Extra entries have now been made available for GWT – 2017. As of the 12th june 2017 – these are strictly limited. We expect these to last until Tuesday 13th June at the latest.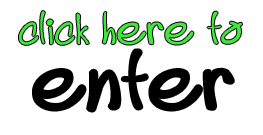 Entry Fees
Marathon $165
Half Marathon $130
Ted English Bolt(6k) Adult $30|Junior $15 – SOLD OUT
Mountain Dash $30
THERE ARE NO MULTI DEALS AVAILABLE NOW.
Catering
Saturday Lunch – Purchase on the day – $12 per plate – BBQ and salads
Sunday Lunch – Purchase on the day – $12 per plate – BBQ and salads
Drinks will also be available for purchase.
Camping
Camping has changed in 2017.
Camping is available at the NPWS clearing at the very end of the Wolgan RD. The Hotel owner does not want anything related to the event on his property!
The charge Mountain Sports is charging is for the extra amenities that NPWS require for runners and their families to use this free campsite. We are flying a little blind here but consider that $28 per site will be enough to cover the extra costs that have been put on the event due to people using the area in 2017.
If you are camping – please select the facilities charge in the registration process (just once per site)!!
The hotel owner has expressed that no-one is to use his amenities block or facilities in 2017. There will be no race related infrastructure near the hotel this year.